LYNNWOOD, Washington, August 6, 2022 – Mayor Christine Frizzell on Friday chose Julie Moore to become the next deputy administrator for the town of Lynnwood. She will fill a position left vacant by the retirement of Art Ceniza who has held this position for the past 12 years.
Moore will assist the Mayor in the overall management of the city, supporting internal and external operations and implementing city policies, programs and procedures. Moore's new salary will be between an hourly rate range of $74.97 to $96.51 an hour, a 35% increase from a valuable 20.94% increase in December 2021 with a range hourly rate from $55.32 to $71.22 per hour.
"Julie Moore is a dedicated and trusted member of our city's leadership team," Mayor Frizzell said in a statement to the public. "I am thrilled with her passion for the City of Lynnwood, the professional expertise she continually demonstrates through her outreach and communications work, and her ability to connect and engage with City Managers, staff , community agencies and community members. Julie is a strategic thinker, problem solver and great collaborator. She will play a crucial role on our city's leadership team as we move Lynnwood forward. »
In mid-July, Mayor Frizzell and Lynnwood City Council passed a proclamation honoring former Deputy City Administrator Art Ceniza, commemorating his retirement.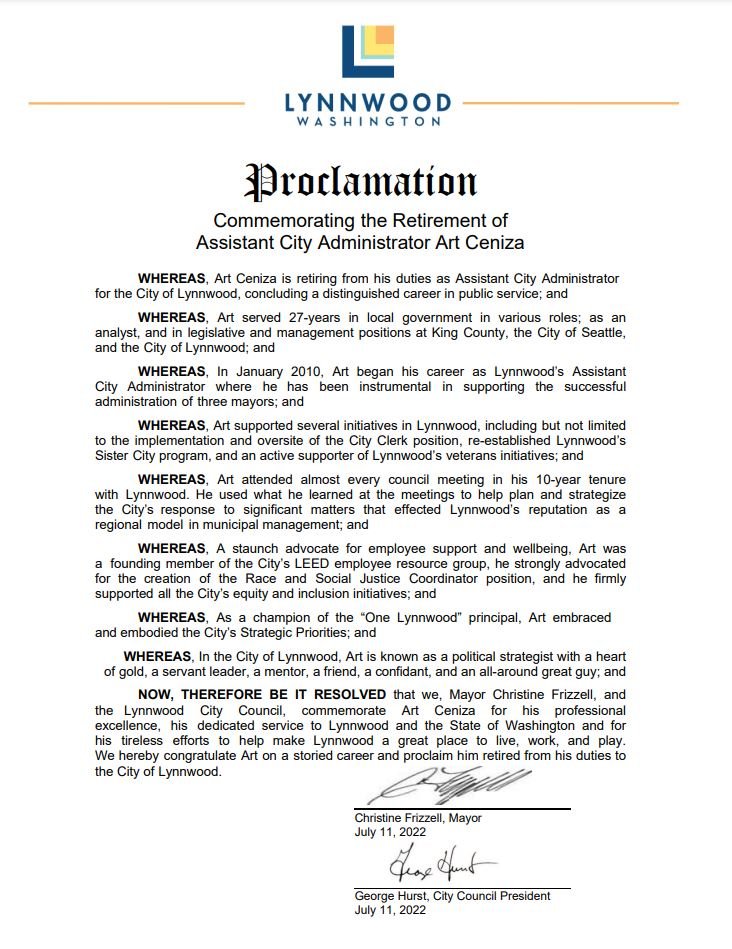 In 2010, Ceniza, an Army veteran, began his career in Lynnwood as deputy city administrator and was instrumental in supporting the successful administration of three Lynnwood mayors. He is a strong advocate for employee support and well-being, an advocate for advancing racial equity, and a champion of a "One Lynnwood" strategic approach to problem solving and city management.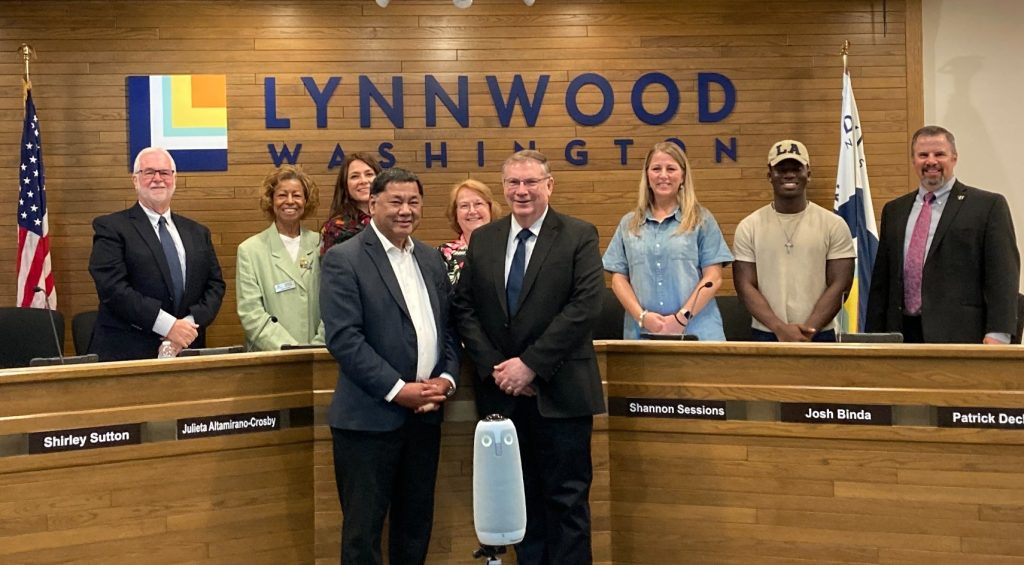 In addition to her tenure at Lynnwood, Ceniza served over 27 years in public administration.
Prior to her hire as deputy city administrator, Moore served under former mayor Nicola Smith as the city's communications and public affairs manager. In 2008, she began her service in Lynnwood working in the Office of Neighborhoods and Community Affairs on community building through outreach and engagement programs.
Moore graduated from Meadowdale High School and earned a degree in cultural anthropology from Western Washington University. After spending a few years in Tucson, Arizona, she returned to the Northwest and joined the town of Lynnwood. She is currently preparing a master's degree in management and leadership.