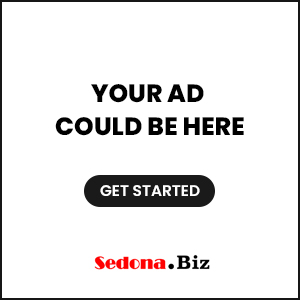 Sedona News – Shop at the art exhibition, lunch, dinner and happy hour at the Stagecoach Country Roadhouse.
This event is sponsored by the Wild Thyme Restaurant Group, West Sedona's newest restaurant known as the Stagecoach Country Roadhouse located at 1405 West Highway 89A.
Beautiful dining terrace on the lower and upper patios with views of the red rock. Completely remodeled with a western theme, private dining room for special events, live music and mechanical bull riding.
The new entertainment center with a separate bar with big screen TVs, live entertainment, karaoke and more, plus a separate casual dining area.
Enjoy Sedona's premier destination for hand-cut steaks, craft cocktails, Arizona barbecue, and all the country music. Reservations recommended.
These shows have always been held exclusively at 1405 West Hwy 89A in West Sedona for the past 13 years. The shows offer guilt-free shopping for a good cause. The shows thus receive many compliments from the participants mentioning the quality of the artist and the fact that he is affordable.
Red Rose Inspiration For Animals is a local 501c3 nonprofit that has been supporting animal welfare and promoting art exhibits in West Sedona since 2009. They are the only art exhibits in the Valley of Verde that benefit a non-profit animal welfare organization.
Red Rose shows generate revenue for the various long-term existing animal-related programs, such as neutering and neutering homeless wild cats, especially in Camp Verde, as well as low-cost neutering and neutering services felines and canines owned by pet owners on a fixed income. and in need of financial assistance. Animals that continue to breed are often abused, injured, neglected, or euthanized because there is a huge problem of pet overpopulation and neutering is the only solution.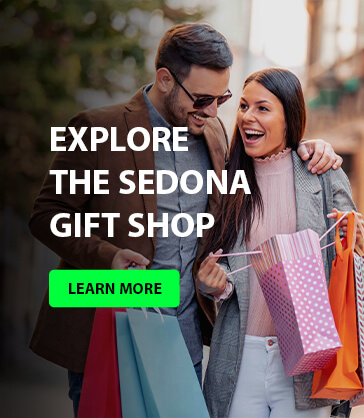 Virgil J. Nez has lived on the reservation since the sixties, young Virgil Nez found himself herding sheep and studying the petroglyphs on nearby rocks. Soon he was carving his own rock patterns, then learning to layer colors and developing his sense of expression.
Over time, he began to capture and pass on the cultural symbols that communicate the integrity of the Navajo as a community of people. It's an art form that has served him well "in this hectic world (by) moving from the impressionist or pointillist style, to realism and symbolism," Nez said.
His formal training led him to study architecture and design at Mesa Community College and then a Bachelor of Fine Arts in illustration and painting from Northern Arizona University. Since graduating in 1991, painting – pastel, watercolor and oil – has been her vocation. In a realistic style, he began exhibiting his work and winning major awards in Indian art markets throughout the South West.
John and Lauri Maeder are botanical artists who live and work in the historic copper mining town of Jerome, AZ Inspired by a prickly pear fiber hat made in 1924 that they saw in a museum, they worked for nearly of two years to discover the secret of removing the beautiful, intricate lacy fiber from inside the pads of the prickly pear cactus, a technique forgotten until they rediscovered it. They originally made hats, but now make a variety of artistic products using prickly pear fiber and skin, including jewelry, furniture, light fixtures, architectural panels, murals, sculptures, and kaleidoscopes.
Brandon Strabella offers fun orgonite pieces in the shape of pyramids, paw prints and more. These EMF protectors are a blend of over 50 different crystals. The crystals add beneficial frequencies to the mixture of metal shavings and resin. The benefits because orgonite taps into the energy that is always present all around us.
Don't miss these specific featured artists at the Art Show this weekend on Friday, Saturday, and Sunday, November 11, 12, and 13 from 10 a.m. to 5 p.m.
Free parking and entrance with live music.